Best Blogging Platforms for Developers in 2023
Here are the platforms to start and grow your blog in 2023!
Hello everyone! I hope the new year is turning out great so far. Some of your new year's resolutions are to start a blog in 2023. The decision of where to publish as a new blogger is a crucial one.
So in this article, I'd like to share my top 5 best blogging platforms for developers in 2023. I hope there is one that would suit you and your needs in this list.
1. Showwcase
Showwcase is, as the founder puts it, "where developers hang out and find new opportunities together as a community".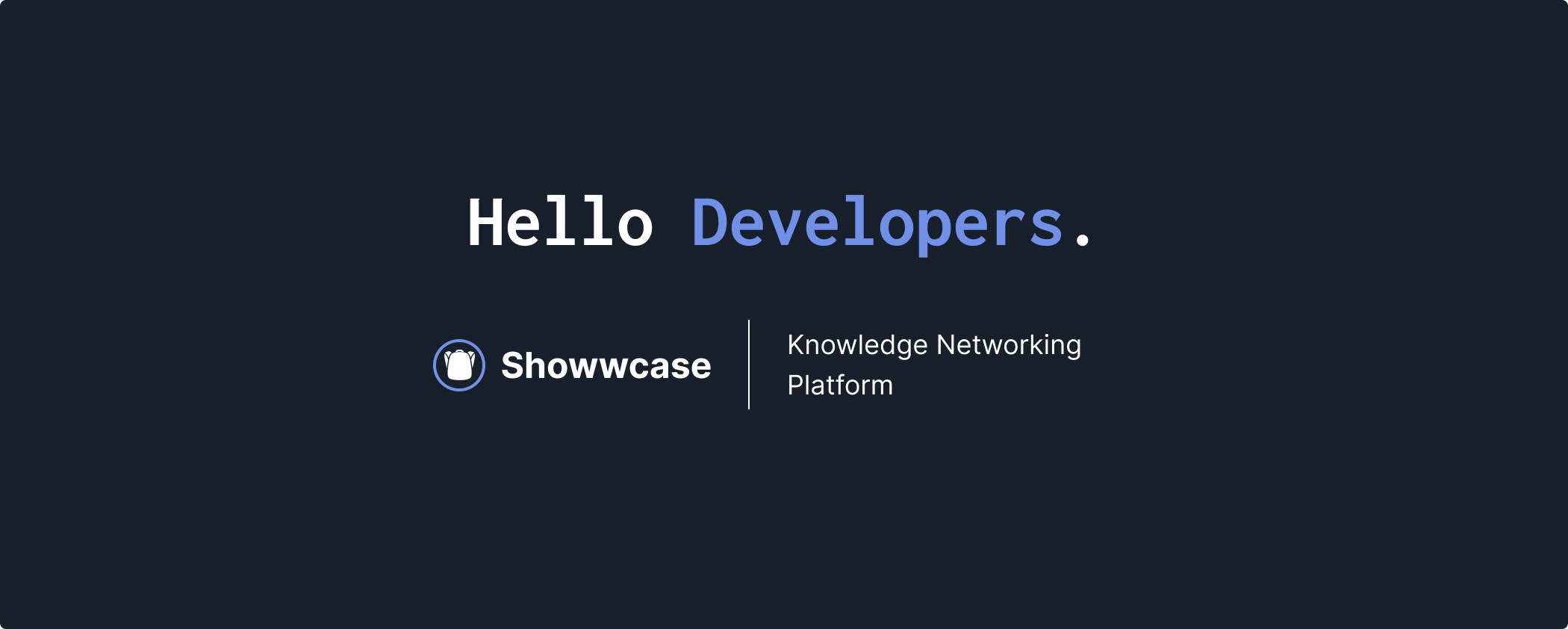 I couldn't agree more. Besides being a developer-centric social media networking platform, it is also a place where you can blog and share with many of the communities you joined.
The platform is still evolving but has also been constantly improving since it's launched. This article shares all the amazing features it currently has. Do check it out!
2. HackerNoon
What makes a good blogging platform? One of the factors would be high-quality content. I am an avid reader of HackerNoon because their content is top-notch.
This is because they have human editors to improve your writing and the information you write. They make sure everything is up to standard before allowing you to publish.
If you want to learn and improve, consider becoming a blogger at HackerNoon. Refer to their official guide to become a HackerNoon writer. It will be a challenging but rewarding blogging experience!
3. Freecodecamp
You have probably heard of freecodecamp. It is an incredible platform for aspiring developers and dev-bloggers. The benefits of blogging at freecodecamp are endless.
You get to work with editors, learn how to write better, more valuable content and receive coaching/feedback.
By following their publication style guide and publishing on their platform, you can be sure that the content of your writing will stay relevant and visible to their large community of over 1 million developers.
4. Medium
Medium is that general publishing website that everyone knows about and has at least read a few articles from. It is very easy to start a Medium blog yourself. You can write a few good articles and publish whenever you want, since you have the control on your own Medium blog.
However, if you are trying to stand out as a blogger on Medium, it can be quite difficult as the platform is not just for developers and there are already millions of tech-related blogs/publications on it.
The best experience in Medium is that you can work with Medium publications to target developer audiences, and this can give you a good head start as a blogger.
Also, once you have garnered a reader base, you can earn some side income through the Medium Partner Program or Medium Referral Program.
5. Hashnode
I think there is no need for me to say much about this remarkable platform. I have been a Hashnode blogger, advocate and recently, a featured Hashnode Expert.
Hashnode is a community of driven individuals who goes above and beyond empowering aspiring bloggers. Their Discord channel is where you can get help generate new blogging ideas with other bloggers, ask for feedback and request new features you want to see from the platform.
Their blogging editor is the BEST - and I do mean, best - I have ever experienced in any blogging platform. And they ensure that your blog is 100% yours, no content you write belongs to their platform.
Creating a blog with Hashnode gets you a lot of freedom and control as a blogger, but at the same time, they offer the support and guidance you need to be a better blogger.
Conclusion
There is a plethora of blogging platforms today. If you are a developer considering to start and grow a blog in 2023, these 5 are the ones I recommend you can start out with.
Is there any more you would like to add to this list? Do let me know in the comments below. Also, if you have a blog, please feel free to drop me the link in the comments. I would be happy to check them out! Thanks for reading and all the best to your blog in 2023. Cheers!
Let's Connect!
Did you find this article valuable?
Support Victoria Lo by becoming a sponsor. Any amount is appreciated!